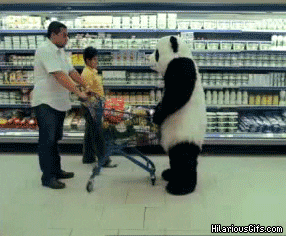 Most online shopping carts are abandoned during checkout.
While there are many reasons for shoppers abandoning their shopping carts, most are related to the design or performance of the website they are trying to purchase from.
This creates the need for online businesses to constantly work on improving their website and their checkout process. We have prepared five different tips you can use to improve your checkout conversion rate and generate more sales.
---
Offer more payment options
40% of shoppers state that they prefer to buy products from ecommerce businesses that offer multiple payment options.
50% state that they abandon their shopping carts when their preferred payment method isn't available.
This is why it's crucial to offer multiple payment methods on your website..
With that said, it's also important to note that non-card payment methods are expected to constitute 55% of all ecommerce payments by 2019. Along with accepting credit card payments, you should also consider accepting payments from digital wallets such as PayPal, Amazon Pay and Apple Pay.
PayPal
According to a comScore study, PayPal has an 82% higher conversion rate than all other payment methods.
PayPal Express Checkout reduces the amount of details a customer needs to enter when making a purchase, providing a faster and more seamless checkout experience. It does this by using shipping and billing information from the users' PayPal account. This frees the users from having to enter their details manually every time they make a purchase. Studies also show that websites that use PayPal Express Checkout have a 47% higher conversion rate than those that don't.
Amazon Pay
Amazon offers their own payment gateway called Amazon Pay. Using Amazon Pay on your website could potentially improve conversion rates from existing Amazon customers.
Similarly to PayPal Express Checkout, Amazon Pay pre-fills customers' shipping and billing details, saving both time and effort for customers. An additional benefit of using Amazon Pay is that it might be seen as a more reputable and safe payment method by customers who are already comfortable with shopping at Amazon.
Amazon Pay also features a responsive design which helps with mobile payments.
Apple Pay
Apple Pay is a payment gateway developed by Apple. It allows for quicker payments for iPhone and Mac users. Its most notable feature is the fingerprint checkout, which allows customers to pay by simply touching the Touch ID sensor with their finger.
Using Apple Pay as a payment option has shown to result in up to 60% decrease in checkout time for certain ecommerce businesses. Merchants such as Cocoweb have used Apple Pay to increase mobile conversions by 20% and desktop conversions by 15%.
When using Apple Pay, there is no need for customers to enter their details manually because these are already pre-filled by using the data from the user's Apple ID accounts.
---
Send abandoned cart emails
69.89% of all online shopping carts are abandoned. The most common reasons for shopping cart abandonment include:
Unexpected additional costs such as shipping or tax
Obligatory account registration
Complicated or lengthy checkout process
In order to recapture these orders, ecommerce businesses need to use abandoned cart emails. Abandoned cart emails are emails sent to the customer whenever he or she adds items to their cart without completing the checkout process. According to Moosend, abandoned cart emails have a 45% open rate, with 10.7% of all abandoned cart emails resulting in a purchase.
When sending abandoned cart emails, you can opt for sending a single email or a series of emails. It's important to note that businesses that send a series of three emails experience 69% more orders than those that send a single email.
Timing is crucial when sending abandoned cart emails. We recommend sending the first email as soon as possible.
You might also want to consider adding a discount to your abandoned cart emails to further incentivize shoppers to complete their purchase. If you're using a series of emails, we recommend leaving out the discount in the first email and using it in the second or third email instead, since simply reminding shoppers of their abandoned cart is often enough to make them complete their purchase.
Creating abandoned cart email sequences is by no means the final step in recovering abandoned cart orders. You should frequently perform A/B testing of abandoned cart emails to make sure that you're using emails with the highest conversion rate. Some common elements of email copy that you should be testing include:
Subject line
Email body
Call-to-action
While A/B testing will definitely provide you with the best possible variation of email copy, here are some best practices for abandoned cart emails to help you get started:
Use images

– Include an image of the product in the email to let the customers see what they're missing out on.

Add a call-to-action

– Place a large call-to-action button at the bottom of the email and make sure it stands out from the rest of the email. You might also want to consider placing an additional call-to-action at the beginning of the email.

Make it short

– People's attention spans are getting shorter and shorter so try to make your email copy as short as possible.

Personalize

– Personalize the email by including the person's name as well as the contents of their cart.

Mention benefits

– Make sure to mention any additional benefits your provide (e.g. free shipping).

Add a sense of urgency

– You can add a sense of urgency to your abandoned cart emails by adding an expiration timer for the customer's cart or discount. If one of the products in the customer's cart could run out of stock soon, you might want to mention this as well.

Use a responsive email template

– A lot of your customers will be reading your emails from their smartphones so make sure to provide them with the best experience possible by using a responsive design.
You might also want to consider using the abandoned cart email as an opportunity to ask the customers what went wrong during their purchase and potentially fix the issue for them.
Abandoned carts are not always a bad thing, you can acquire potential customers' email addresses in the process. If you're looking for additional ways to grow your email lists, go check out our complete email marketing guide.
---
Use trust signals
70% of online purchases are canceled due to a lack of trust. This leads to an annual loss of $1.9 billion in sales. While customers' trust can sometimes be hard to gain, trust signals can help by making customers feel more secure about entering their credit card details and making a purchase on your website. There are different types of trust signals and these include:
Guarantees

– Signals such as a money-back guarantee banner, Visa or MasterCard logos, or a

Secured by PayPal

banner. You can place these in the footer of your homepage and on your checkout page.

Social proof

– Testimonials, product reviews, and any sort of positive feedback about your product or service. You can place these on your homepage and product pages.

Association

– Association signals show that your business is associated with or recommended by other trusted businesses and organizations (e.g. logos of brands your business cooperates or does business with, logos of media outlets which have featured or recommended your business etc.)

Membership

– Trust signals which show that your business is a member of a reputable organization (e.g. the Better Business Bureau)
---
Improve your checkout process
28% of all abandoned checkouts are abandoned because of a too lengthy or complicated checkout process. This is why it's important that you do as much as you can to improve your website's checkout process. Here are some tips to help you accomplish this:
Simplify checkout

– Simplify your checkout process by removing unnecessary fields (such as the salutation field) to make the checkout process as fast as possible. Make sure to add a checkbox which users can check to use their billing address as their shipping address in order to save them from having to enter the same address twice.

Remove navigation

– Remove navigation links from your checkout page to prevent customers from wandering off without completing the purchase.

Enable guest checkout

–

37% of abandoned checkouts are abandoned due to the need to create an account

. To prevent this, allow customers to check out without creating an account.
---
Optimize for mobile
34.5% of online purchases in 2017 were made on mobile devices.
It's estimated that this number will increase to 54% by 2021.
This is why it's important that your website looks great on smartphones and that all elements of your website are displayed properly on all mobile devices.
To ensure this, you need to test your website and your checkout process on various devices.
You might also want to consider getting a mobile app developed for your website to further increase mobile conversion rates and sales.
Making your website "user friendly" will guarantee higher conversion rates overall.
---
Conclusion
These five tips are just the starting point in your conversion rate optimization journey.
There are probably going to be other reasons why shoppers will be leaving your website without making a purchase.
You will need to keep testing and continually working on improving your business' conversion rate in order to keep the sales coming in.
Disclosure: This post may contain affiliate links. This means I could make a commission from your purchase.